Which open-air bath will you try today?
Wake up a little early tomorrow and try the other!
We have two open-air baths with different atmospheres.
Listen to the beautiful music of seasonal nature surrounded by tranquility.
Shinyasunami Onsen, the source spring, is known for its gentle water.
Each bath alternates between men and women every morning and evening, so you can enjoy both in different atmospheres.
"Sanga-no-Yu" stone bath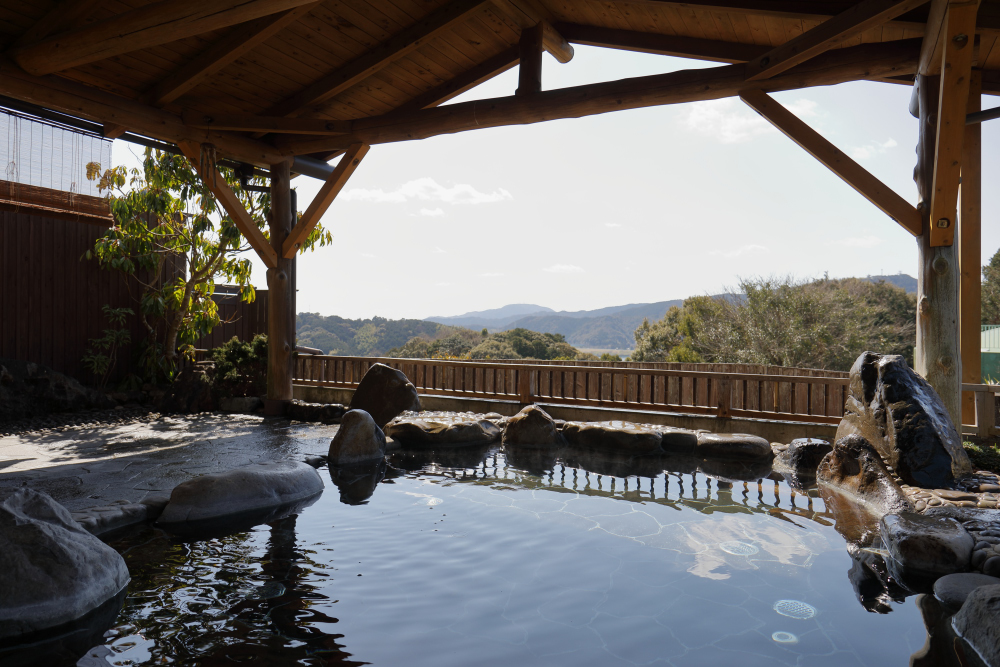 This stone bath overlooks the Shimanto River.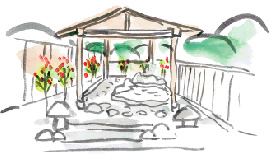 "Komorebi-no-Yu" wooden bath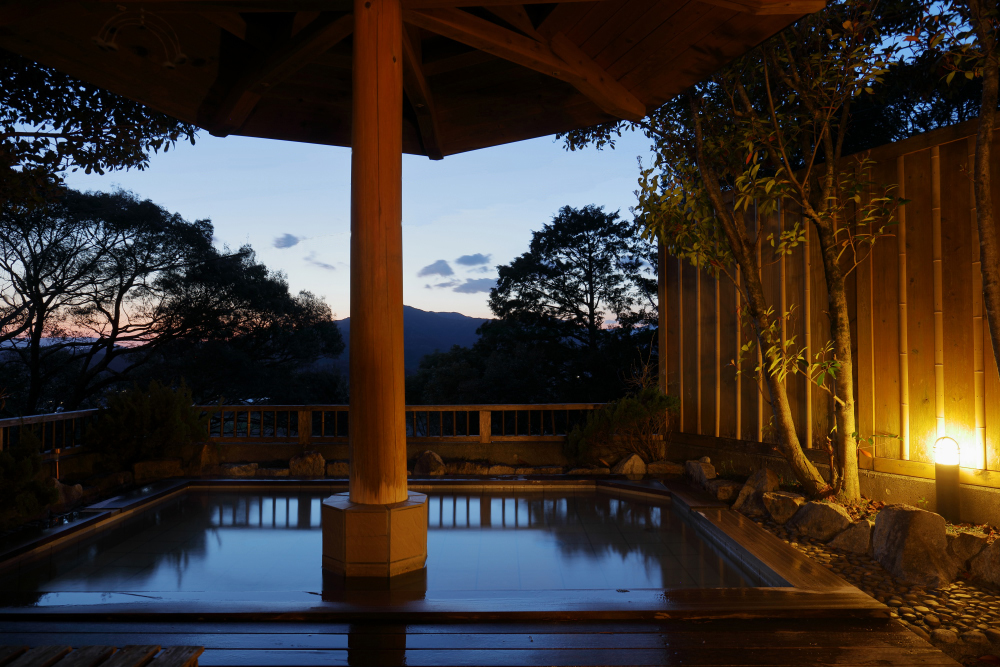 This wooden bath overlooks the Shimanto River, creating an atmosphere of forest bathing.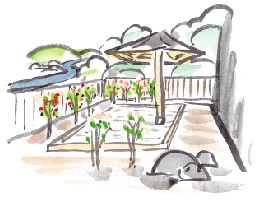 Information on open-air and indoor baths
Open-air & indoor baths

Our baths draw water from Shinyasunami Onsen. The open-air bath allows you to feel nature.
Enjoy a relaxing moment that cannot be experienced in the city.
* Bathing is available only for overnight guests.

Shinyasunami Onsen is effective for:

Nerve pain, muscle pain, joint pain, stiff shoulders, motor paralysis, stiff joints, bruises, sprains, chronic digestive disease, hemorrhoids, poor circulation, post-disease recovery, recovery from fatigue, health improvement (according to Public Health Institute of Kochi Prefecture)

Bath hours of operation

4:00 pm – 10:30 pm
6:00 am – 8:00 am

Capacity

■Sanga-no-Yu
Interior bath: 5 / open-air bath: 5 / washing area: 4
■Komorebi-no-Yu
Interior bath: 5 / open-air bath: 5 / washing area: 4